Description
Carplay for VW Golf Passat Polo Tiguan
Thinking of adding CarPlay to your Volkswagen(VW) and want to keep everything including your current screen, exactly how it is? then our CarPlay Retrofit Unit, is for you. This unit is hidden away from sight behind the passenger glove compartment and supplies your car with wireless/ wired Apple Car Play and Android Auto functionalities. This retrofit unit does not replace any of the components of the infotainment system and it allows the use of the current systems in the car. The unit simply adds an additional menu interface which you can switch between CarPlay and the infotainment system is very easy by pressing and holding the current menu button for 3 seconds.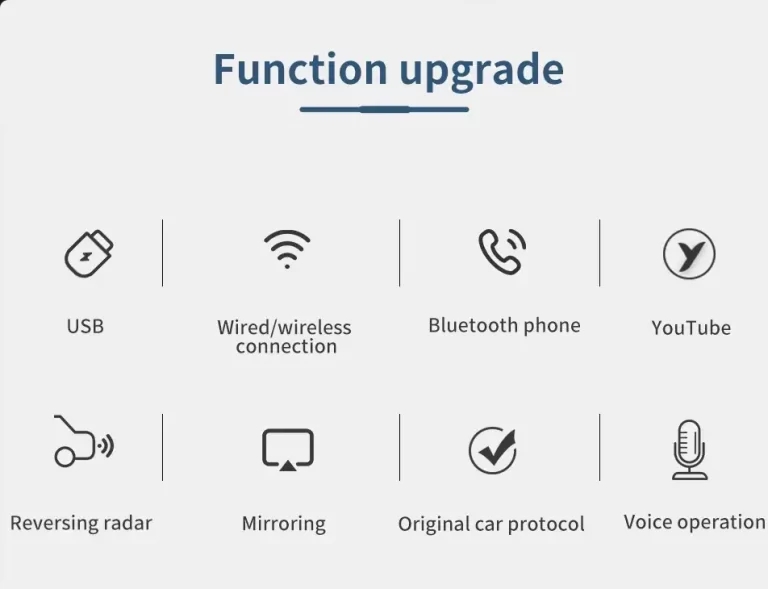 Quick Details:
| | |
| --- | --- |
| Product Features: | Apple CarPlay, AirPlay,Android auto,Screen mirror,WIFI,Bluetooth, USB,  Youtube |
| Warranty: | 1 Year |
| Connection Methods: | Wireless bluetooth or USB cable |
| Voice control: | Apple Siri, Google Assistant |
| Support: | Apple CarPlay and Android auto |
| Operating Methods: | Steering Wheel, Knob, button, voice control |
| Parking: |  Parking sensor, Front and Reverse camera |
| System update: | Free update |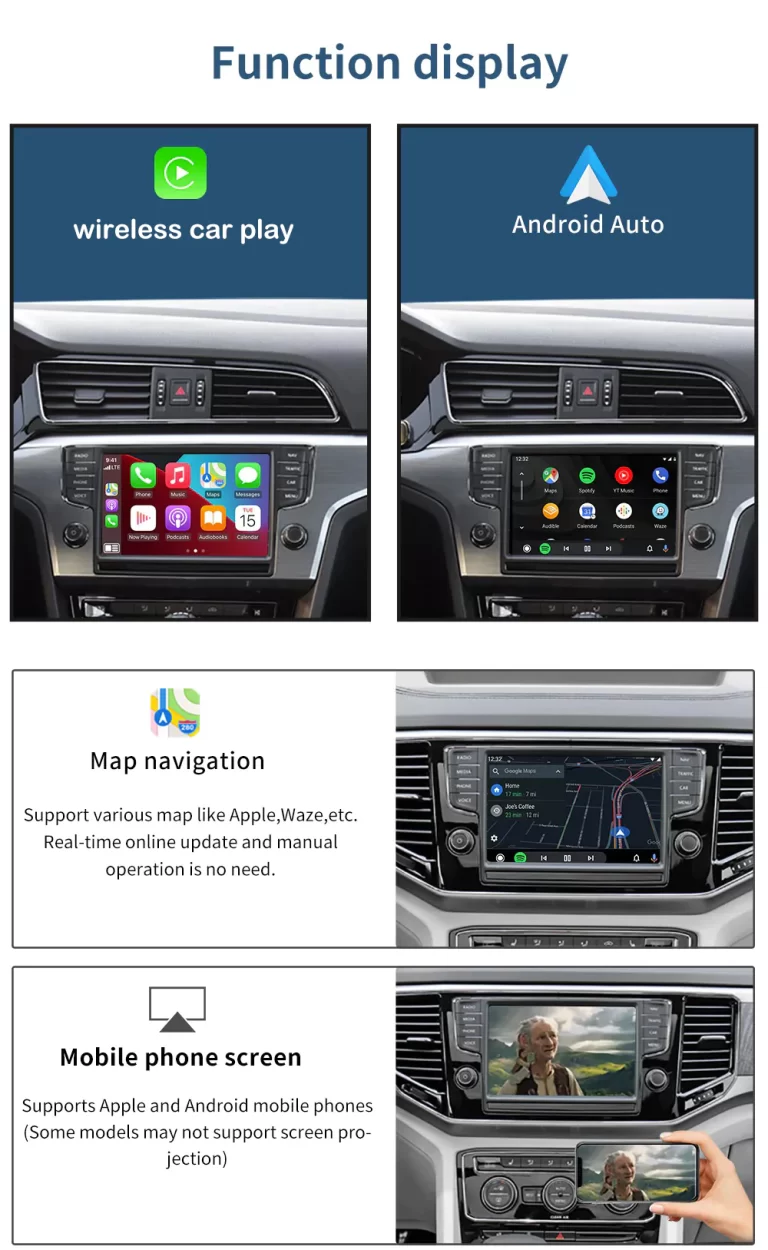 Compatible Models:
Tiguan                               2013-2018
Golf                                    2013-2017
Polo                                   2015-2017
VW Passat                         2013-2018
VW Troc                             2017
If you are unsure on your car is compatible, email us: [email protected]
PLEASE STATE YOUR CAR MODEL AND BUILD YEAR IN THE BOX BEFORE CHECKOUT.
Your car must have a head unit in the glovebox. If it does not have this, then it is not compatible.
If you have an AMI input, you will need an AMI to AUX Adapter for the sound to work.
Additional Information
The system uses AUX/AMI as sound output. Please check if your car has an AUX/ AMI port. If it has an AMI port, you will need an AMI to AUX Adapter.
If you are unsure on software version, please contact us.
Other Volkswagen models with the main unit in the passenger glove box from 2014 to 2018 will be compatiable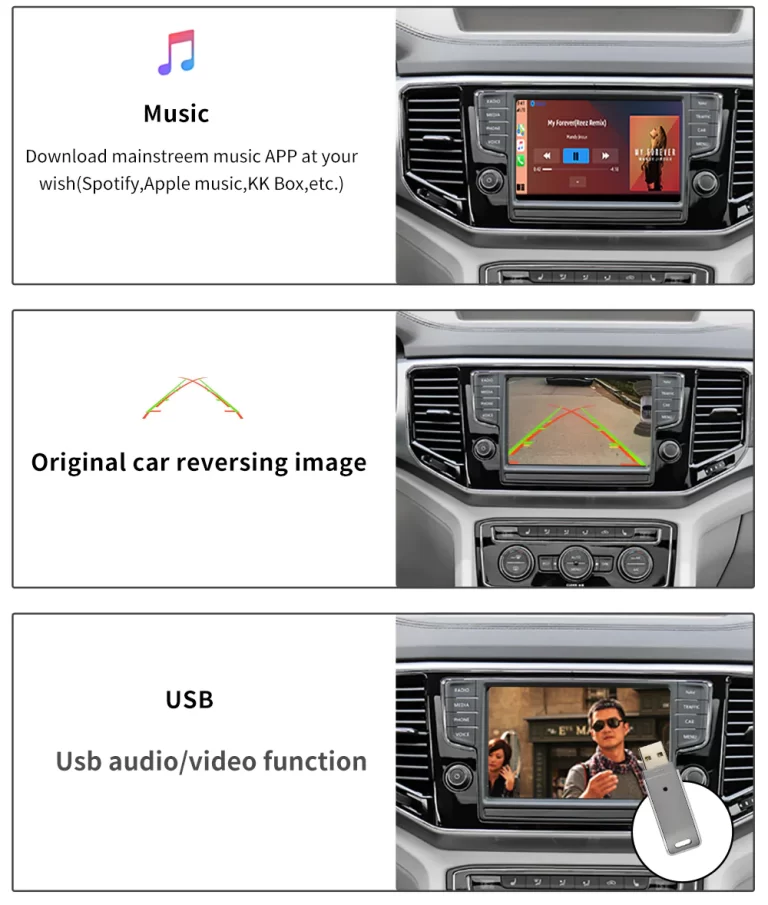 PHONE COMPATIBILITY
Wireless Compatibility
CarPlay:
IPhone 5 and above
Android auto:
Pixel Pixel XL /  Pixel 2 Pixel 2 XL / Pixel 3 Pixel 3 XL / Pixel 4 Pixel 4 XL / Nexus 5X Nexus 6P
Samsung Galaxy S8 S8+ Note8 / S9 S9+ Note9 / S10 S10+ Note10 / S20 S20+ S21,S22 S22+
Package
1× CarPlay box
1× WIFI antenna
1× Power cable
1× LVDS cable
1× USB cable